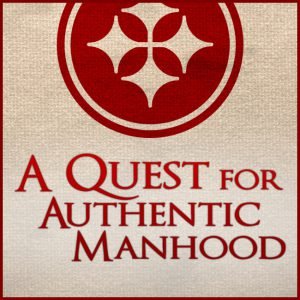 Starts Monday, February 26th from 7 – 8:30 p.m.
Location TBD
Our upcoming study, The Quest for Authentic Manhood, helps men understand their masculine identity and shows them how to make the pursuit of authentic manhood a lifelong priority that is incorporated into the fabric of their everyday lives. It offers a clear definition of what a man is and challenges each man to develop his own personalized plan. We invite all men to join us for this study where we'll have some great conversations, make important connections, and become better men.
We'll start each study by watching a video. These videos are the primer for the discussion that follows. The videos we'll use are from Grace Church in Greenville, SC (click image to view the page). The topics are:
The Problem and Definition of Manhood
The Father Wound (Part 1)
The Father Wound (Part 2)
The Mother Wound
The Mentor Wound
The Depravity Wound
Redeemed Masculinity
Living Out Redeemed Masculinity (Part 1)
Living Out Redeemed Masculinity (Part 2)
Fill out the form below to sign up.
""
keyboard_arrow_leftPrevious
Nextkeyboard_arrow_right