Our church address is
1185 Asheville Hwy., Spartanburg, SC 29303
Sundays at:
9:00 AM
10:30 AM
FIRST TIME AT HOPE POINT?
If you plan to visit us for the first time, we are excited to have you as our guest. Below are some things you might like to know.
directions_car
Your Arrival
Visiting a new church can be overwhelming. We're here to help. First, double-check the time for the worship service you intend to come to. When you pull in, look for the "Guest Parking" signs near the middle of our parking lot. We have some fantastic volunteers who are ready to help with an umbrella or answers to any of your questions. Just head to the big tent near the entrance. If you have kids, our volunteers will escort you to the first-time guest check-in where one of our family hosts will help you register your children for HP Kids. We're glad you've gathered with us for worship.
Your Kids
We have a fun and safe atmosphere for all kids from newborn thru 5th grade during our worship services.   For our preschool age children, we have 7 classes divided by age and development.  Elementary students (grades 1st-5th) experience large group worship and also small groups divided by age.
When you arrive at Hope Point, please go to the First-Time Guest Tent and they will escort you inside and connect you with one of our family hosts.
Our Services
 Our services usually last about an hour and fifteen minutes and consist of a 40-45 minute sermon message and 4-5 worship songs.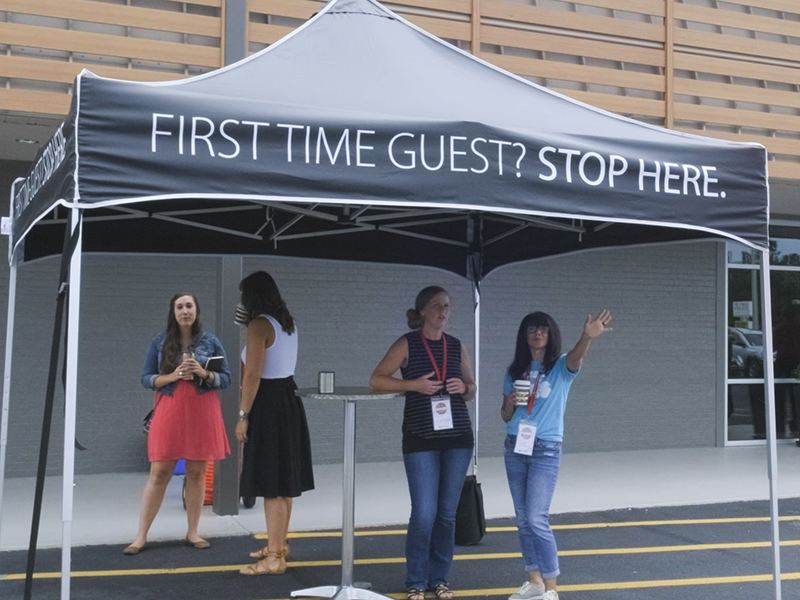 STUDENT MINISTRY
Our students in grades 6th-12th meet each Sunday night from 6:30-8:00p for food, games, Bible study and time to connect in small groups.  We know your student will be exposed to the Word of God in a fresh way while building deeper relationships with peers and mentors.