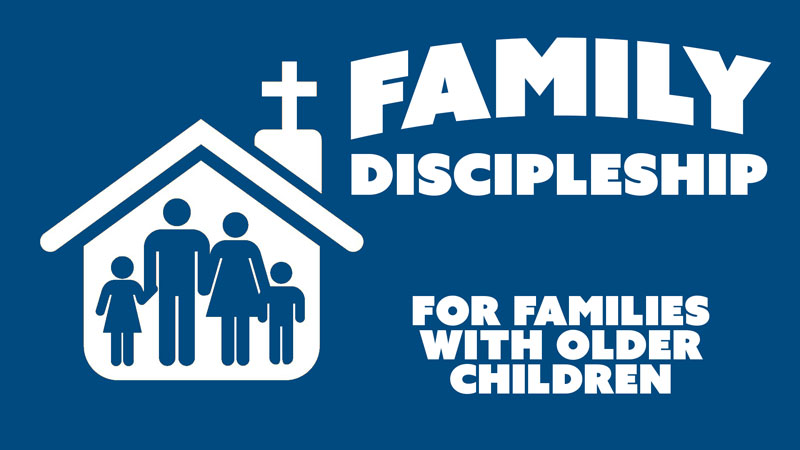 Family Discipleship – Introducing "Devos on the Go"
We are a pretty typical, busy family with preschool through middle school aged kiddos.  Family devotions rarely involve sitting together, looking at each other, in a nice quiet environment with Bibles open to study the Word together.  I wish it did and I will continue to strive for more of that in our lives, but I refuse to keep waiting until that perfect day and I'm done with the mommy guilt that family devotions don't look picture perfect.
What we do have consistently, is 10 minutes in the car on the way to school.  I treasure that time and have been very consistent over the years praying over our children as I drive.  I wanted something more intentional, a tool to use as a reminder, or devotional thoughts that could be on my phone without using an app while I'm driving or having to remember to grab a handout to take with me.  (LifeWay Kids does have a great app with lots of tools for The Gospel Project, but it wasn't quite what I needed for drive time)  Below is my solution and I'm excited to share it with you!
Each of these pictures below are saved in my phone. Just a simple photo album call HPKids Devos on the Go.  Before I pull out of the driveway, I can open the album and prop my phone in my dash (or hand it to one of the kids who wants to "lead" that day).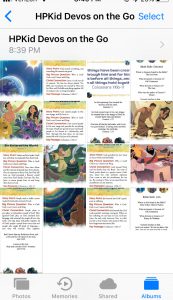 We can discuss a picture and swipe to the next picture.  Some days we might get through all of the review up to the current lesson and other days we might have a 10 minute discussion on one picture… and thats okay!  This is transforming our morning commute and teaching me just as much as the children!
Here are some of the pics: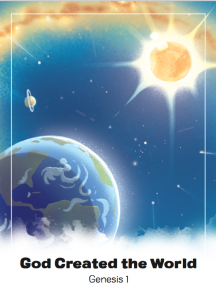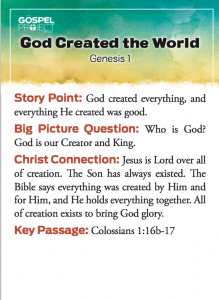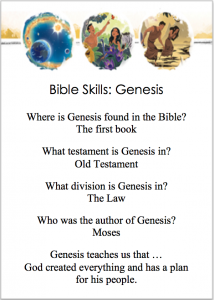 These pictures are just prompts to remind me questions I can ask the kids.  Here is how the conversation would go…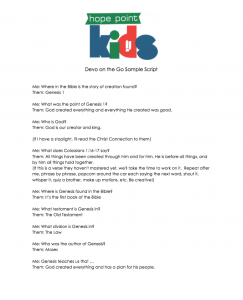 That's it! It's simple! We repeat what we need to repeat, we skip over things when it is getting too routine, we pray together, we listen to Christian radio and we LOVE our Devos on the Go!
To get started go to hopepoint.org/hpkids-blog and check back every Sunday afternoon for new pictures to add to your collection.
If you would like all unit pictures sent directly to your phone, email elementary@hopepoint.org
—-
If you are interested in learning more about The Gospel Project for Kids, watch THIS.
If you are curious about the gospel, look at THIS.
If your child is asking lots of questions, or has already made a decision to follow Christ, email elementary@hopepoint.org to sign up for the next Starting Point for Kids class.