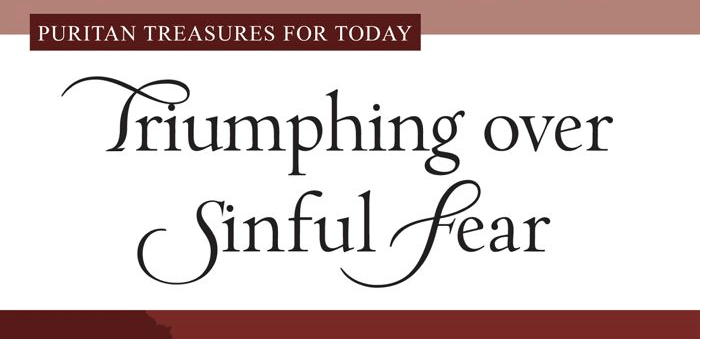 Reading with the Staff
As part of our weekly staff meeting, we have both a devotion time and a prayer time. To help facilitate our devotion time, we read a book and discuss the biblical truths and implications of those truths for our lives and the church. We recently finished Kevin DeYoung's book What Does the Bible Really Teach about Homosexuality? and prior to that we studied Tim Keller's book on The Gospel of Mark called Jesus the King: Understanding the Life and Death of the Son of God.
We want to invite you to read along with us on our next book. We have chosen a Puritan classic called Triumphing Over Sinful Fear by John Flavel. Here is a summary of the book from the back cover:
To some degree, everyone experiences fear. It impacts the decisions we make and leaves us feeling helpless. John Flavel begins this book by examining various fears and discussing general ways God governs it in this world. He then turns to sinful fear in particular, explaining its causes and disastrous effects. His longest chapter discusses rules for dealing with sinful fear, showing how a proper fear of God is the ultimate remedy for all other fears. This practical book will help you avoid making excuses for sinful fear and encourage you to trust in Christ's commitment to settle His people's feeble and trembling hearts.
John Flavel lived from 1628-1694 and was an English Puritan minister in the thriving seaport of Dartmouth.
We will read a chapter a week, with the exception of the chapter called "Remedies for Sinful Fear." This is a rather long chapter so we'll break it up into two weeks. We will discuss the first chapter on September 27th (so you have time to get the book). That evening or the next day at the latest, we will post a summary of the chapter here on the blog. We would love for you to read this helpful book with us. You can get the book on Amazon (they don't keep it stocked so it may take a little longer to get it from them) or WTS Books.