28febAll Day02marHome Gatherings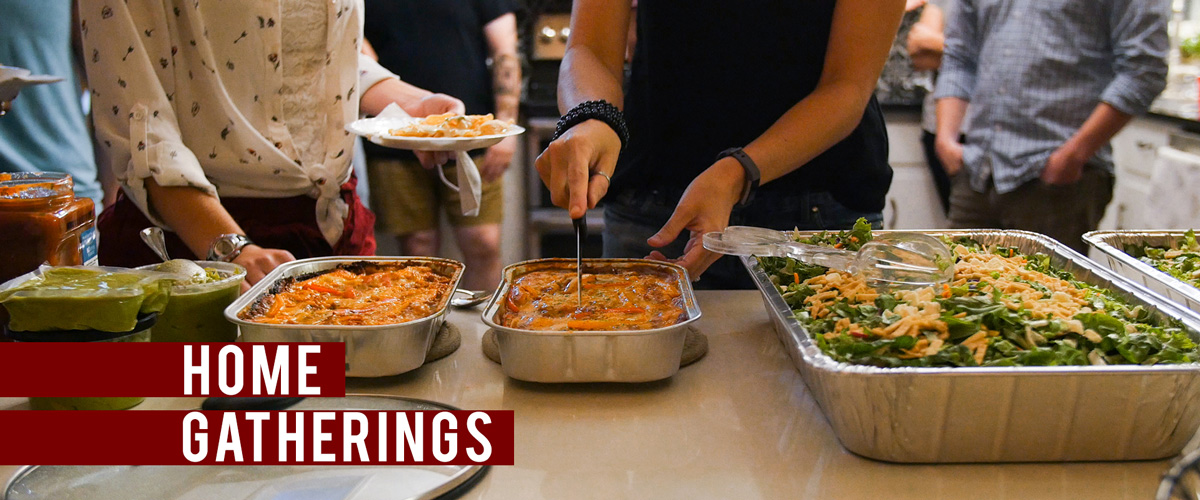 Event Details

Meals are more than just nourishment. Meals bring people together. When we share experiences around a meal, we see strangers as neighbors and neighbors as family.

We invite you to join us for one of our Hope Point Home Gatherings in February and March. These Gatherings are open to all college, single or married adults. There are multiple homes hosting gatherings on various dates.  Your host home will be determined after you make your reservation.

*Childcare…the goal is to build relationships and we believe all will benefit from parents providing their own childcare.  

This event is presently not taking anymore reservations. Thank you for your interest. If you would like to be placed on a waiting list should a cancellation occur, please email Zina Gajewsky (zina.gajewsky@hopepoint.org).
Time

February 28 (Thursday) - March 2 (Saturday)
Location

Homes Around Spartanburg

Address to be determined